Presenting, for the Teddy Bear Artist Invitational 2006 "Salute to Sleuths"...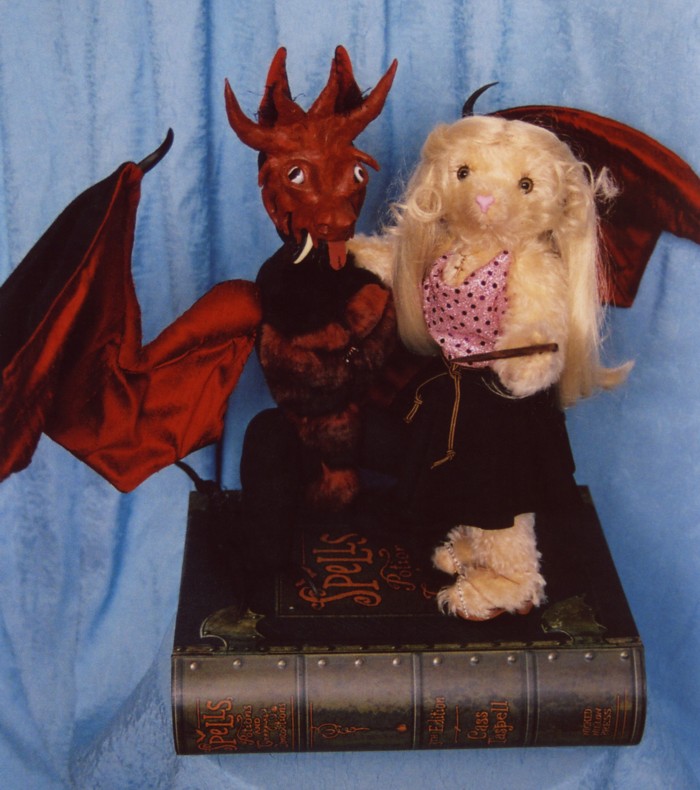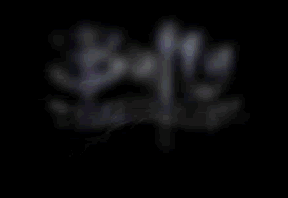 "In every generation there is a chosen one. She alone will stand against the vampires, the demons, and the forces of darkness. She is the Slayer!"
| | |
| --- | --- |
| | Buffy was created in Schulte mohair, with ultrasuede pale pink foot pads, pink Fimo nose, green glass eyes, embroidery floss mouth and fingers, topped with a blond wig and doll eyelashes. She's dressed in a sparkly pink cowl-neck shirt, black skirt, brown ribbon belt, tan Fimo shoes with leather lacings and beads, gold necklace with a cross, earrings (3 on each ear), a bead ring and she holds a wooden stake. Buffy is jointed and fully wired with a Flexlimb spine, even her thumbs are poseable! She's stuffed with poly fiberfil and glass beads, and while she's meant to be played with she is not a toy and is not intended for children. |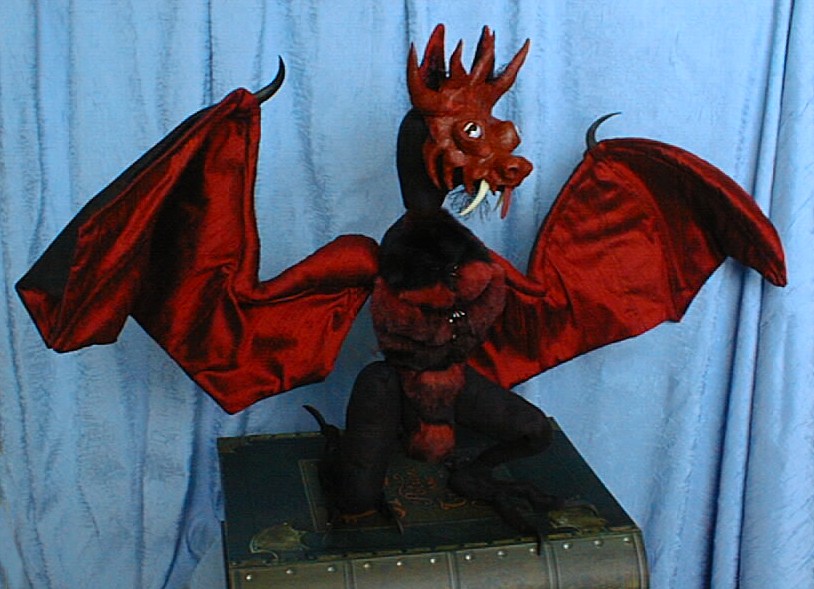 The demon/vampire was brought to life in black Venus Suede with red Duppioni Silk inner wings and ears, synthetic fur chest, pipe cleaner "ribs", teardrop red beads accenting his chest, black Fimo claws and "thumbs", glow-in-the-dark Fimo teeth, handpainted Lyra "mask", ultrasuede tongue, red/black/white marble eyes and eyelash yarn accenting his ankles, tail, inner ears and forming a beard! Fully wired with a Flexlimb spine and stuffed with cotton batting and poly fiberfil. Not a toy and not intended for children.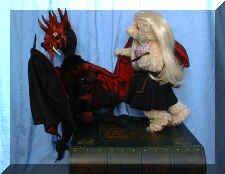 Both creations are signed on a tiny piece of ultrasuede near the tail. They are displayed on a "book" of spells and concoctions (which is actually a box). Overall, the dimensions are approximately 25" wide, 10" deep and 19.5" high.
This piece was adopted at the 2006 TBAI, and half of the proceeds from the sale went to the Endangered Species program benefiting the Ross Park Zoo. And I am very thrilled to announce that Buffy and the Demon are on display in their new home in California at the
Susan Quinlan Doll & Teddy Bear Museum and Library! WOW!
(They were also pictured in the August 2006 issue of Teddy Bear Review, p.22!)
To learn more about the annual Teddy Bear Artist Invitational this August in Binghamton, NY, click here.
Return to Scratching at the Window
---
These pages created by Karen Waschinski
Questions? Comments? Please e-mail me at woosel[at]total.net