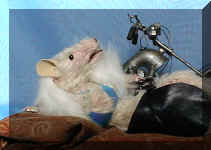 Babes and bikes! This rat has a passion for motorcycles and clothing! So what could be more natural than wowing her adoring fans with some knock-out Biker Babe outfits?
So settle back with a honey beer and herrrreeeee's Sarah B.!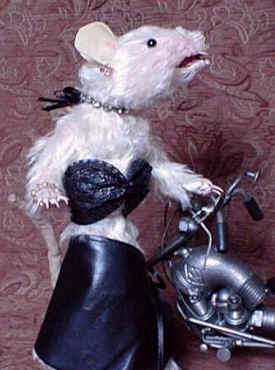 If you've got it, flaunt it, right? Here's Sarah showing off her endowments in a little rubber brassiere and leather skirt with a rhinestone choker.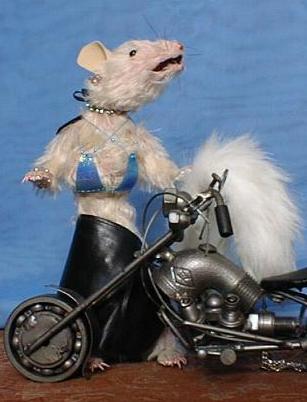 Blue on pink, here's Sarah in a bikini top accented with matching beads and lacings. Nothing like a faux fur stole to top it off!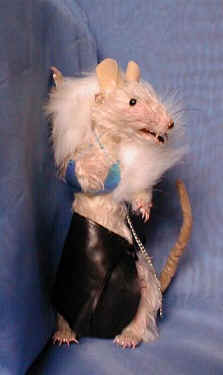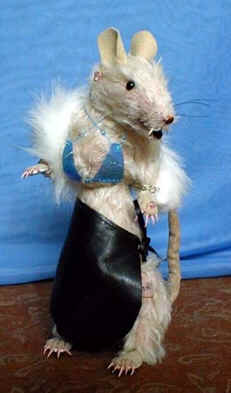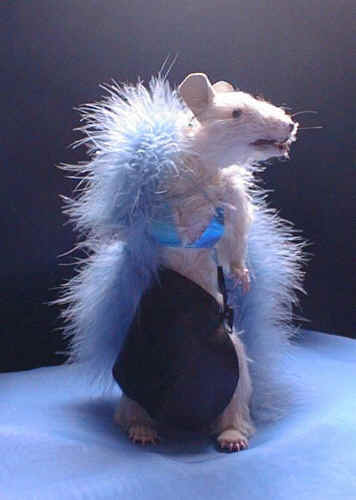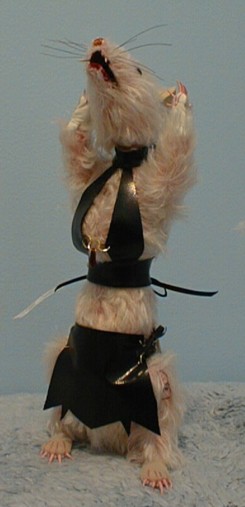 Who wouldn't offer this lass a ride? In her killer black vinyl skirt and halter top with red teardrop pendant on a gold chain, Sarah's ready to knock 'em dead!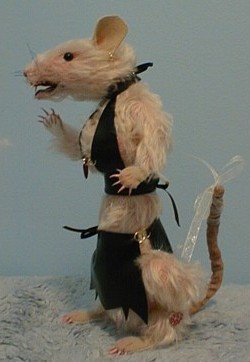 Sexy but practical, the choker and back lacings and breast chain keep everything in place on even those really wild rides!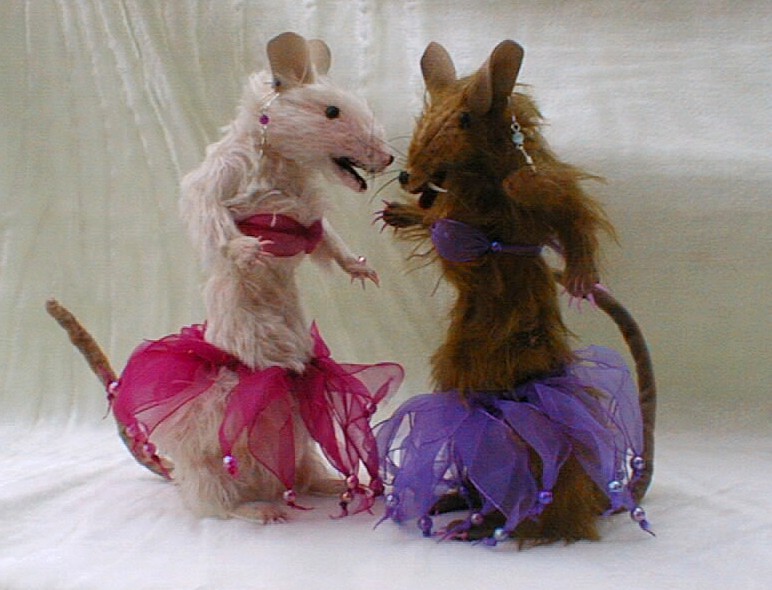 After a fine day on the road, Sarah loves to kick back and party! Here she's joined by her old friend (and, umm, rival), Lilli B., pretty in purple while Sarah has her pink beach bash outfit on.
And after all that partying and dancing? Well, rats have boundless energy! So what does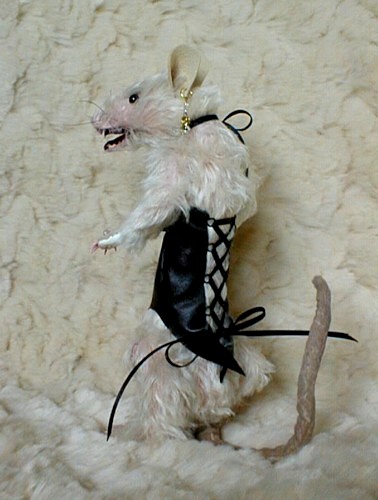 Sarah do?
...Well, she puts on a binding full torso corset with back lacings to enjoy some "quiet" time with her favorite Harley riding love machine...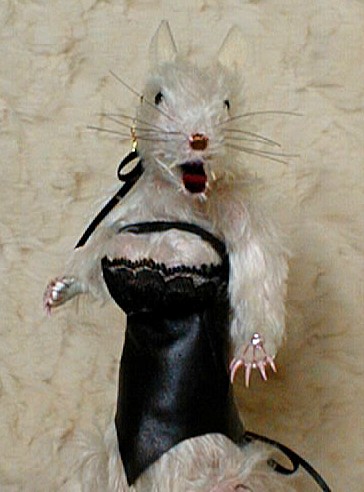 Sleep sweet, Sarah!
Back to ErRATic or Sarah Bratbie's page