That's not quite the end of Seian's Hair-raising Adventures, however. . .
...for Seian always thinks of herself as a "work in progress". An idea came into her head one night when a rather handsome bruin bought her a drink and commented, "Well, you're a rather sexy little tigress, aren't you?" And since then she has had in her mind to have some rather radical alterations made. Well, why not? Cats always have more fun, don't they? And so Seian visited Rat-ical, specialists in extreme facial surgery and cross-species transformations, for a consultation. She was a fine candidate they assured her, everything would work out purrfectly.
And so, after some deliberation and planning, she took a holiday (or so she told her friends) and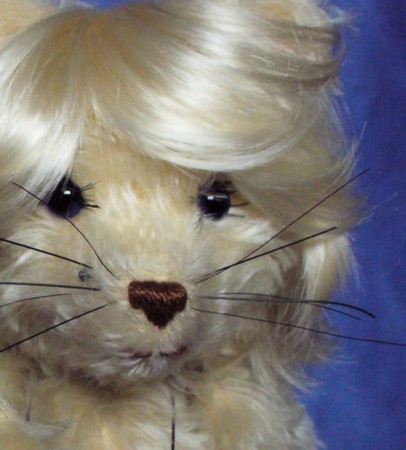 commenced with the multiple stages of her transformation.
First, she had her bearish ears nipped and tucked.
Then, she had whiskers, fine horse hairs, implanted in her cheeks. . . While they pained her at first, once they healed she was surprised how sensitive they were.
Then came the most risky part: nose reconstruction. Her nose was inflated, dyed and "sculpted" to feline form. This took several operations, with time in between to let the swelling go down. But finally the last sutures and bandages were removed and she had some quiet time to let everything settle. It took a while for her to recover from this "nose job" but when she was ready ...
...she was fitted with fine green cat's eyes...
...and woke up to her new life as "Kitty"!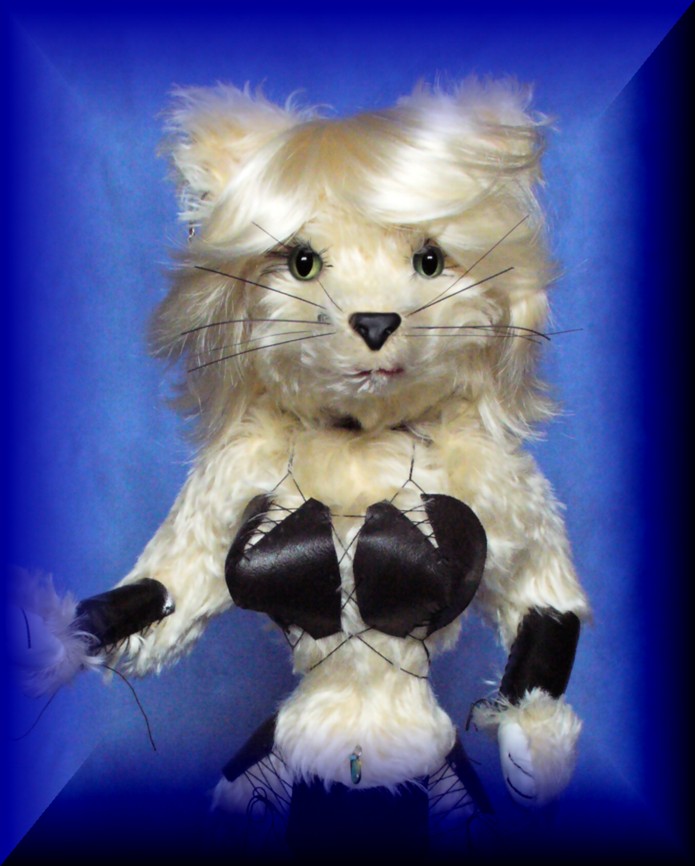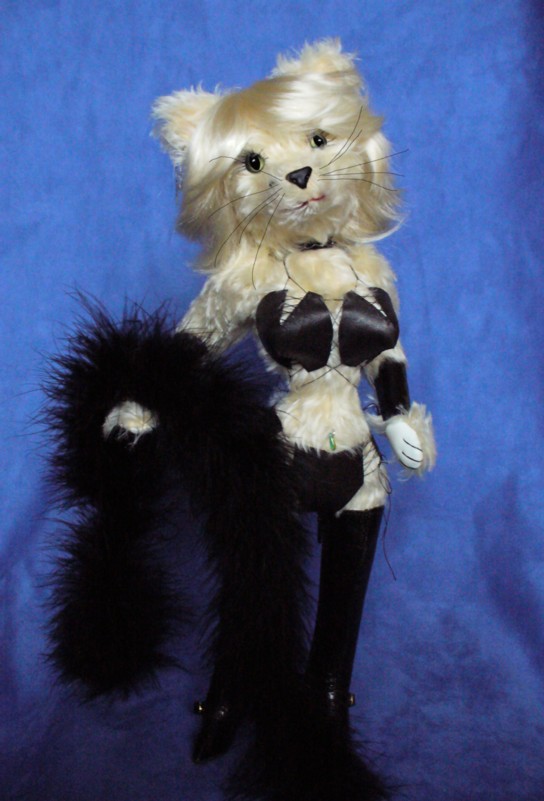 Her new appearance changed her whole world! And she was tickled pink!
Always changing, never still... For a while, she was content but then, for contrast sake, she couldn't resist having her hair tinted! To go with her new identity (what's wrong with being a little "cute" along with all the leather?), Kitty chose a very uncharacteristic pink!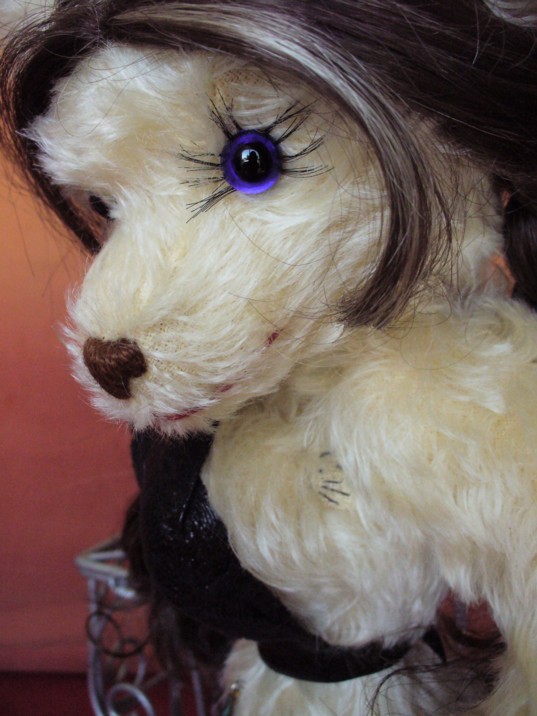 So, from Biker Babe Seian...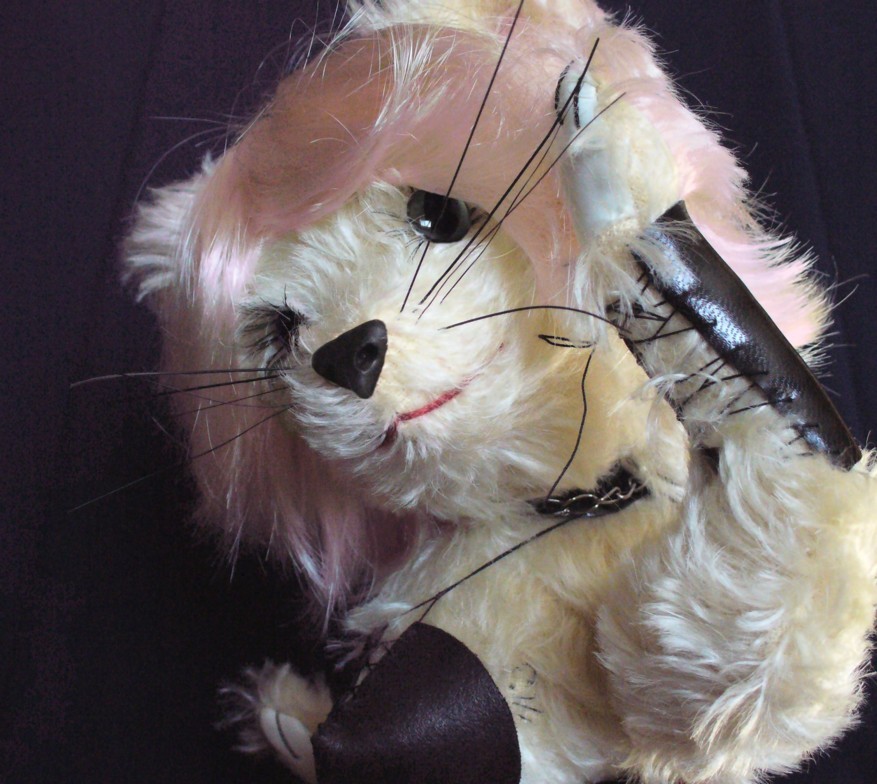 ..to Kitty, the Pink Pussy-Cat!
Return to the Dressed Bears