Angelika Schäfer-Siegmund

Naturbärendesign
Tier- und Teddyportraits

Rosmarinweg 14
88662 Überlingen
FAX: 07551-67383

a.schaefer-siegmund[at]alice-dsl.net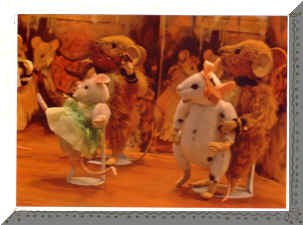 Die Geburt von Knut, dem Berliner Eisbärenbaby, hat mich dazu angeregt, einen kleinen Eisbären zu machen. Klicken Sie hier um Photos zu sehen. / The birth of Knut, the Berlin Zoo Polar Bear baby, inspired me to create his namesake! Please click here to see photos!
Wenn Sie Interesse an den Tieren haben, können Sie sich gerne jederzeit
an mich wenden. /
Animals are always waiting to be adopted, please ask about which ones are currently available.
Bitte Klicken Sie an die unteren Bilder / Please click on the selection below:
Please click here for information on a special collaboration that occurred in 2003 for Teddybär Total! / Bitte klicken Sie hier für weitere Informationen!




Um Junkmail zu vermeiden, wurde das @-Zeichen durch "[at]" ersetzt. Um eine E-Mail zu schicken, kopieren Sie bitte die
Adresse in Ihr Mailprogramm und ersetzten sie "[at]" durch "@". / To reduce the amount of junk mail received, " [at]" replaces the " @" symbol. To send mail, please copy and paste the email address into your email program and replace the " [at]" with "@".
Alle Tiere und Zeichnungen/All animals and drawings © Angelika Schäfer-Siegmund und alle photos/and all photos © Günter Schäfer
---
Diese Webpage wurde von Karen Waschinski gestaltet
Fragen? Kommentar? Bitte e-mail: woosel[at]total.net
Letzte Anderung February 3, 2008